Co3 (komplex vállalati szoftvermegoldás)
Business apps that are ready for anything. So you are too.
CO3 comes with the most important business apps. You can focus on your business while we take care of the rest and that help you get more sales, get paid, support your customers and make your business more productive. That's why we are calling it as a rock solid software backend.
CO3 makes the computer related tasks natural and pleasant… with a very easy, intuitive and clean user interface. Don't be afraid you can't do anything wrong!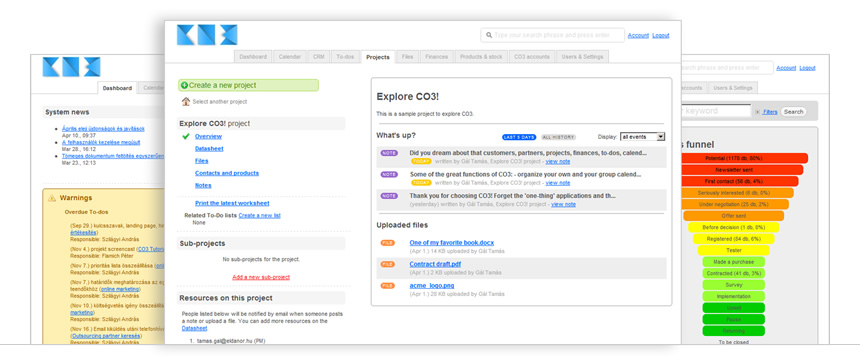 Who can use CO3?
Entrepreneurs, freelancers, small businesses, and groups inside big organizations. Who is looking for a better way to stay organized in only one system and like to step forward from the excel spreadsheets!